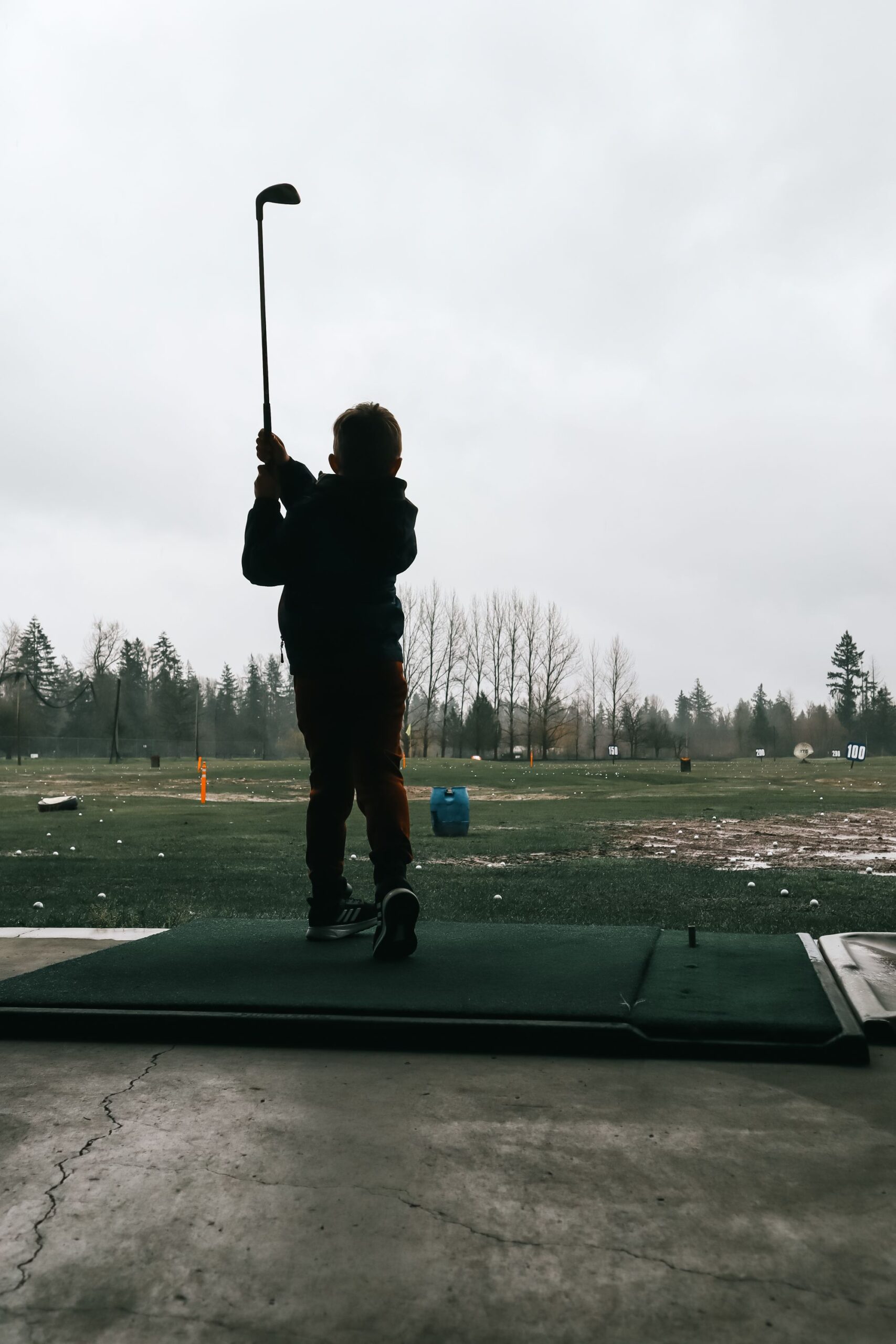 LABsters is a junior program devoted to introducing children to the game of golf and encouraging their development of golf, physical and life skills to the childs desired level of play. The LABsters program is designed to introduce kids to the game of golf through play and create a pathway for kids to further explore their skills.

Below you will find our "LABsters Ladder" with a description of each level. All levels have age categories to keep kids in an appropriate social learning environment. Each level is designed to teach kids at a skill level that best applies to them. Our system is built around Golf Canada's Long-Term Player Development guide, designed to develop players that can compete at the highest level through golf.

Within our program, juniors will have the opportunity to "level up" through our pin system. If a junior expresses interest in moving up the LABsters ladder, they must pass a specific skills test to earn their pin for the next level. Extracurricular programs such as Junior Playing Nights, clinics and camps will be offered throughout the year if a junior is wanting to further their golf skills or compete against their peers. More information on each level can be seen below.
​
For Private Lessons please contact 
Active Start / Learn to Golf
This stage is the foundation and backbone on which LABsters first started. Originally run by Junior golf savant Chris Lutes, the LABsters program was created to introduce kids to the game of golf. The program was then passed on to Director of Instruction Tyler Roope who has since furthered the development of LABsters with the help of Discover Golf Games founder Richard Franklin. Through the play of games and physical literacy activities, kids will learn movement fundamentals, motor skills and applied golf skills. This is an important period for acquiring fundamental movement skills which will lay the foundation for more advanced movement patterns. Children will be provided with the opportunity to develop a variety of fundamental movement skills such as travelling skills, object control skills and balance movements. The CORE of this level is to create experiences and environments that compel children to explore and assert their agency over their immediate surroundings, all while feeling connected to a dynamic and accessible community of PLAY, which is priority number one.
To find out more go to LABsters.
For the next stage, coaches will continue to reinforce basic and golf fundamental movement skills and build those skills into introductory competitive experiences. This level is for kids expressing interest in the game and wanting to further develop their golf skills and play more golf. Children will be taught more golf-specific skills while also reinforcing fundamental movement skills. Opportunities to compete against their peers will be presented. Coaches will help players develop strategies to maintain and nurture confidence, similar to maintenance practice for other aspects of their game. Juniors will begin to refine and hone their specific mental skill strategies including pre and post-shot routine, focusing/refocusing strategies and calming/arousal regulation. Relative newcomers to golf can gain skill and confidence through practice.
To find out more go to LABsters.
This program is designed to establish and implement the technical, tactical and supporting ancillary skills of the individual that will meet future competitive expectations. This stage is for kids expressing interest in playing local and provincial golf tournaments such as the MJT, CJGA and BCGA. At the Learn to Compete stage of development, participants begin to be referred to as ATHLETES. Golf Canada states "this is an important period for establishing a determined and resilient mindset able to withstand the successes and failures associated with competitive golf." This is also the period in which the junior athletes can begin to measure their skills against their peers in the program and adapt accordingly through more detailed annual planning of practice. The focus for our coaches is to assess the strengths and weaknesses of all the individual's golf skills and have a plan developed for each individual on how they are going to attack it. LABsters junior tournaments will be put on for this category to ensure students are always in a state of competitive play.
Our vision is to provide the best possible coaching, personal care, latest technology and most advanced training and instruction systems on the market. Our team approach creates a feeling of belonging, inclusion and pride in our junior athletes. As a team, we support and develop together to build better golfers and more importantly better people. The LABsters brand is recognized internationally as a leader in junior golf development.
Here is a peak at our LABsters Active Start program