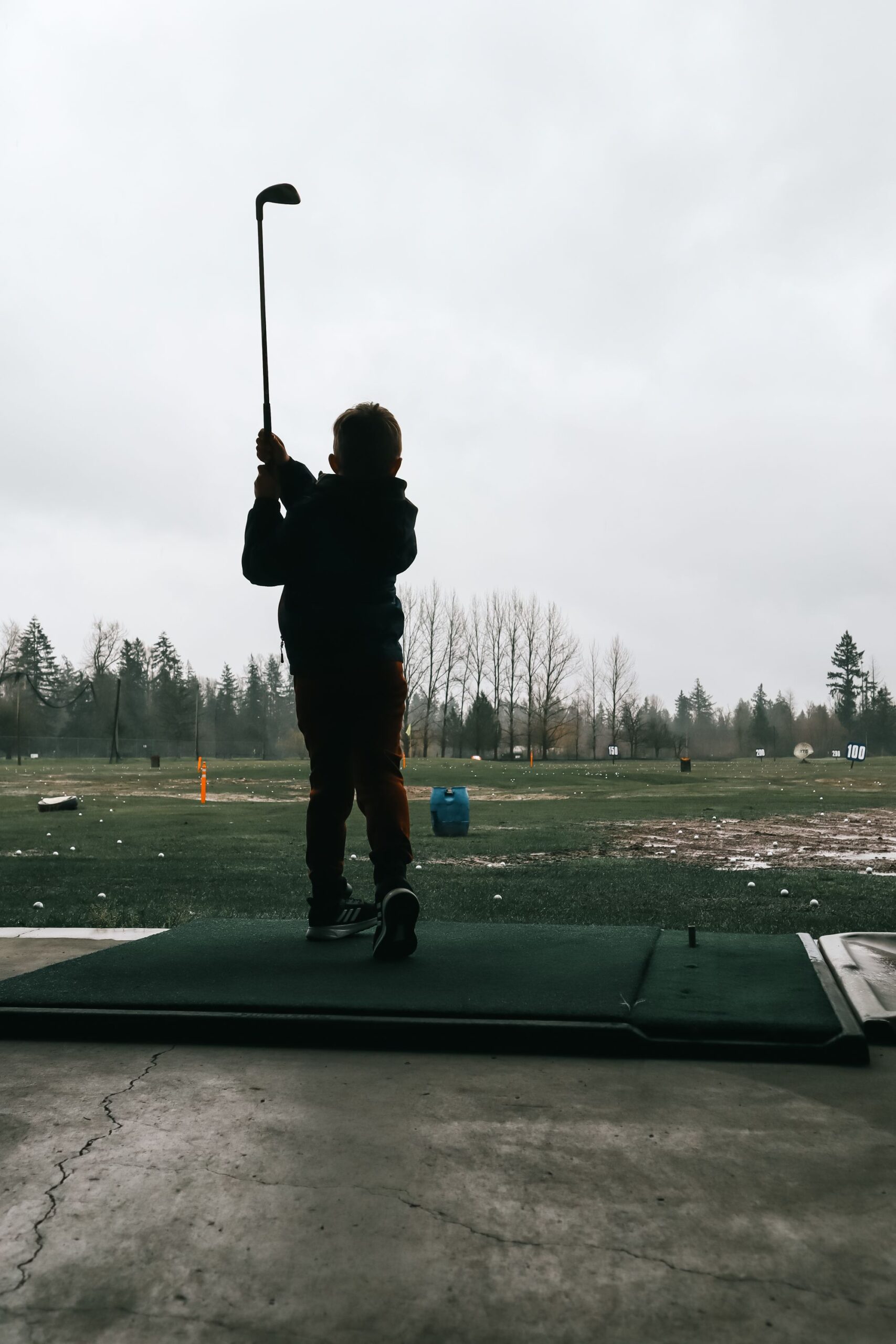 LABsters is a junior program devoted to introducing children to the game of golf and encouraging their development of golf, physical and life skills to the childs desired level of play. The LABsters program is designed to introduce kids to the game of golf through play and create a pathway for kids to further explore their skills.
Below you will find our "LABsters Ladder" with a description of each level. All levels have age categories to keep kids in an appropriate social learning environment. Each level is designed to teach kids at a skill level that best applies to them. Our system is built around Golf Canada's Long-Term Player Development guide, designed to develop players that can compete at the highest level through golf.
Within our program, juniors will have the opportunity to "level up" through our pin system. If a junior expresses interest in moving up the LABsters ladder, they must pass a specific skills test to earn their pin for the next level. Extracurricular programs such as Junior Playing Nights, clinics and camps will be offered throughout the year if a junior is wanting to further their golf skills or compete against their peers. More information on each level can be seen below.
Langley Golf Academy is a Discover Golf Canada Facility
DiscoverGolf is truly a turnkey junior community builder, but before we get to the logistics think about kids learning the game base upon their everyday lives. The lifeblood of Discover Golf's philosophy calls upon genuine curiosity and competition through games. Patience, strategy, pressure, and focus can all be incorporated in teaching children the basic skills of golf.
Active Start / Learn to Golf
This stage is the foundation and backbone on which LABsters first started. Originally run by Junior golf savant Chris Lutes, the LABsters program was created to introduce kids to the game of golf. The program was then passed on to Director of Instruction Tyler Roope who has since furthered the development of LABsters with the help of Discover Golf Games founder Richard Franklin.
For the next stage, coaches will continue to reinforce basic and golf fundamental movement skills and build those skills into introductory competitive experiences. This level is for kids expressing interest in the game and wanting to further develop their golf skills and play more golf. Children will be taught more golf-specific skills while also reinforcing fundamental movement skills.
This program is designed to establish and implement the technical, tactical and supporting ancillary skills of the individual that will meet future competitive expectations. This stage is for kids expressing interest in playing local and provincial golf tournaments such as the MJT, CJGA and BCGA. At the Learn to Compete stage of development, participants begin to be referred to as ATHLETES. 
LABsters Summer Golf Program is excited to be at Clayton Hills this year, where we will be able to give our juniors a full game-based PLAY experience. This summer camp is a perfect fit for all juniors. The program is a fun and fast-paced exploration of the game. Participants can expect to be very active as they make their daily shuffle through full-swing mechanics, short game, putting and on-course "stations." This is a GAME and PLAY-based camp. 
Our vision is to provide the best possible coaching, personal care, latest technology and most advanced training and instruction systems on the market. Our team approach creates a feeling of belonging, inclusion and pride in our junior athletes. As a team, we support and develop together to build better golfers and more importantly better people. The LABsters brand is recognized internationally as a leader in junior golf development.
Here is a peak at our LABsters Active Start program